past exhibition
Woodshed Oracle
january. 16. 2011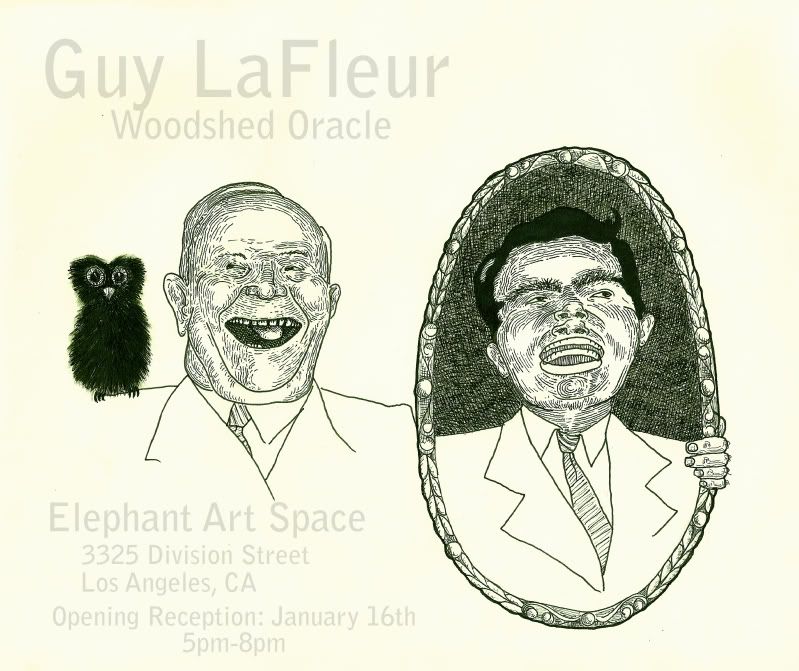 Elephant is pleased to present Woodshed Oracle, the first public exhibition excerpting the work of Dr. Guy Lafleur. 
Please join us at the opening reception for this exhibition on Sunday, January 16 from 6-9pm.
Guy Lafleur was born in a cheese cellar at Aix en Provence, France in 1953. He currently divides his time living and working between Maine and Bermuda. After serving in the French Foreign Legion in the early 1970's, Lafleur attended the Sorbonne, followed by doctoral studies near the black forest region of Germany. While he spends most of his time on anthropological research and field studies, Lafleur is a prolific sculptor and draftsman. Over nearly three decades, he has amassed over 15,000 works that have never been shown publicly.
View Guy Lafleur's resume
HERE
.