upcoming exhibition @ elephant
FUTURES
december. 3. 2010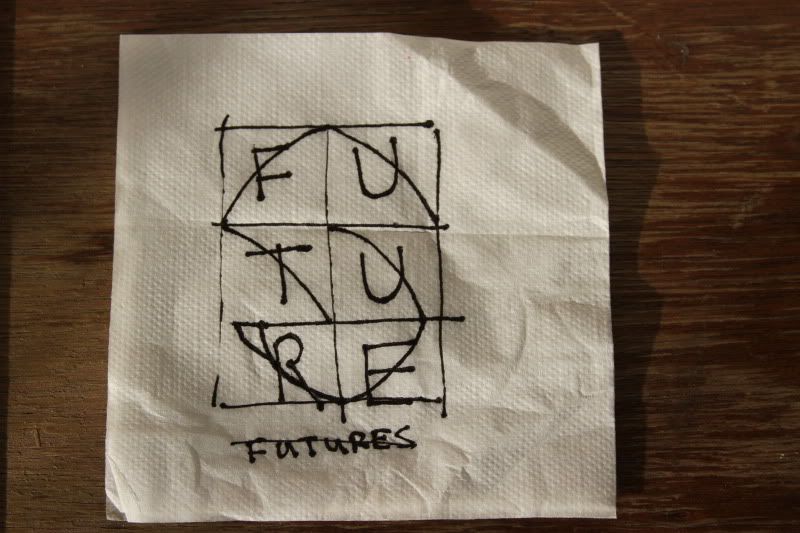 Elephant is pleased to announce the exhibition...
FUTURES
Sarah Campbell
Chris Cunningham
Michael Hanna
Phil Hession
Lisa Malone
Christopher McKinney
Ryan Moffett
Please join us at the opening reception for this exhibition on Friday, December 3, 2010 6pm - 9pm.
Futures at Elephant was conceived as a response to the current vitality and diversity
of expression displayed by young artists from Northern Ireland today.
The exhibition includes seven artists, while showcasing video art, installation art,
photography, painting and printmaking.
Futures hopes to bring the practices of young artists in Northern Ireland to a new and
challenging setting, and aspires to observe an alteration in context through the work
reaching a new audience.
About the artists...
S A R A H C A M P B E L L
'I am intrigued by the connection between the world and our existence. How did everything begin and where did it come from? Creation stories originate from numerous religious groups and tribes, which have been passed down through word of mouth and written text and all vary in content and detail.'
'These stories do not make much sense and do not follow a logical order of events. By emphasising this sense of uncertainty and ambiguity, the nature of creation mythology is reflected. They highlight how people have come to terms with their own mortality, and how they can make sense of their existence.'
C H R I S C U N N I N G H A M
Like most 90's kids I was raised on a healthy diet of sugary cereals and brightly coloured television shows, and although I'm 23 now my work still reflects this period of life through a vibrantly spray-painted nostalgic haze of pop-culture imagery. What I was blissfully unaware of at the time was that by sitting watching my cartoons after school I was exposing myself to a world of semiotic advertising and media. My practice now aims to mimic and in turn expose the devices of mass media and advertising by juxtaposing and subverting images of contemporary pop-culture to expose this socially accepted modern capitalist culture that society has created.
M I C H A E L H A N N A
My practice generally involves a systematic approach based on a production workflow and tends to have a labour intensive, time consuming quality. This work takes a wide range of forms including drawing, sculpture, collage, acoustic installation, text and video.
The main areas in which I am interested are:
Order and sequence, written language, and the physicality of speech.
P H I L H E S S I O N
In the video work Storm Blew Up Phil Hession sings the Traditional Irish song Willy Taylor. The audience in the video is made up of Taiwanese indigenous artists who dismiss Hession's attempt to teach them the song instead preferring to accompany him with improvised harmonies.
In A Tartan Elephant, Hession conducts an impromptu interview with Alexander on a Belfast street. The roles of Interviewer and interviewee become blurred as Alexander begins to take command of the conversation. Topics discussed range from shoe shops to Sigur Rós.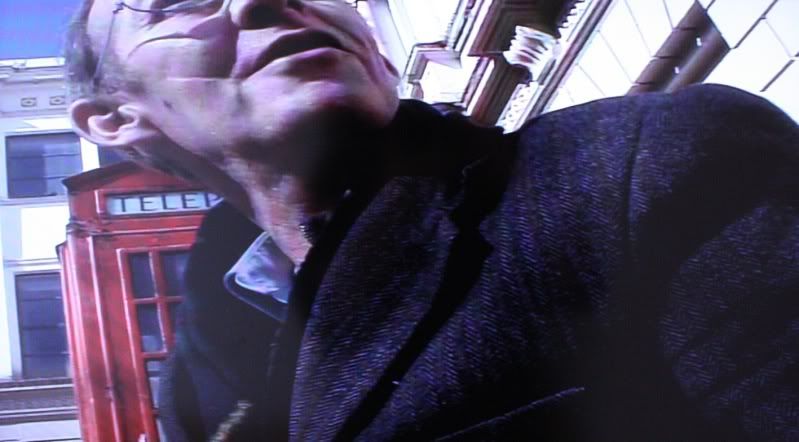 L I S A M A L O N E
Lisa Malone works at Flaxart studios, Belfast, exploring and experimenting with her practice. Malone's work is a gentle comment on human nature, suggestive rather than literal, and allows a multitude of readings. Using print, sculpture and kinetic elements.
In Onyx semtex kissesx it is the ambiguity of a moment, where the figures stay the same yet the cloud movement and the text changes, the picture can be read in many different ways. In an attempt to fragment an intense moment, the internal life of an individual and the varied ways people experience things.
C H R I S T O P H E R M C K I N N E Y
My interests have travelled from conventionally formed paintings to those which seem more comfortable obtaining a sculptural presence. The work is scripted with a theatrical narrative, something that isn't entirely honest about what it's not, an attempt to act as a stage prop for the imagination.
Currently I find myself observing notions and concepts of identity. Aspects of my subject matter are constructed around what were once frequent and familiar encounters from the past weather its imagery or aspects of an old interior. I'm interested in how objects are categorized, particularly in relation to their function or purpose, how an alteration of context distorts the reading of while developing an alternative understanding of the everyday, the common.
R Y A N M O F F E T T
My practice usually involves working on large-scale multi media installations that incorporate video and sound to explore cinematic perspective. The new work titled 'The Drowning' was created as a response to my time in Los Angeles. 'The Drowning' is constructed of a series of found photographic images that where selected for both their narrative value and their sense of place.